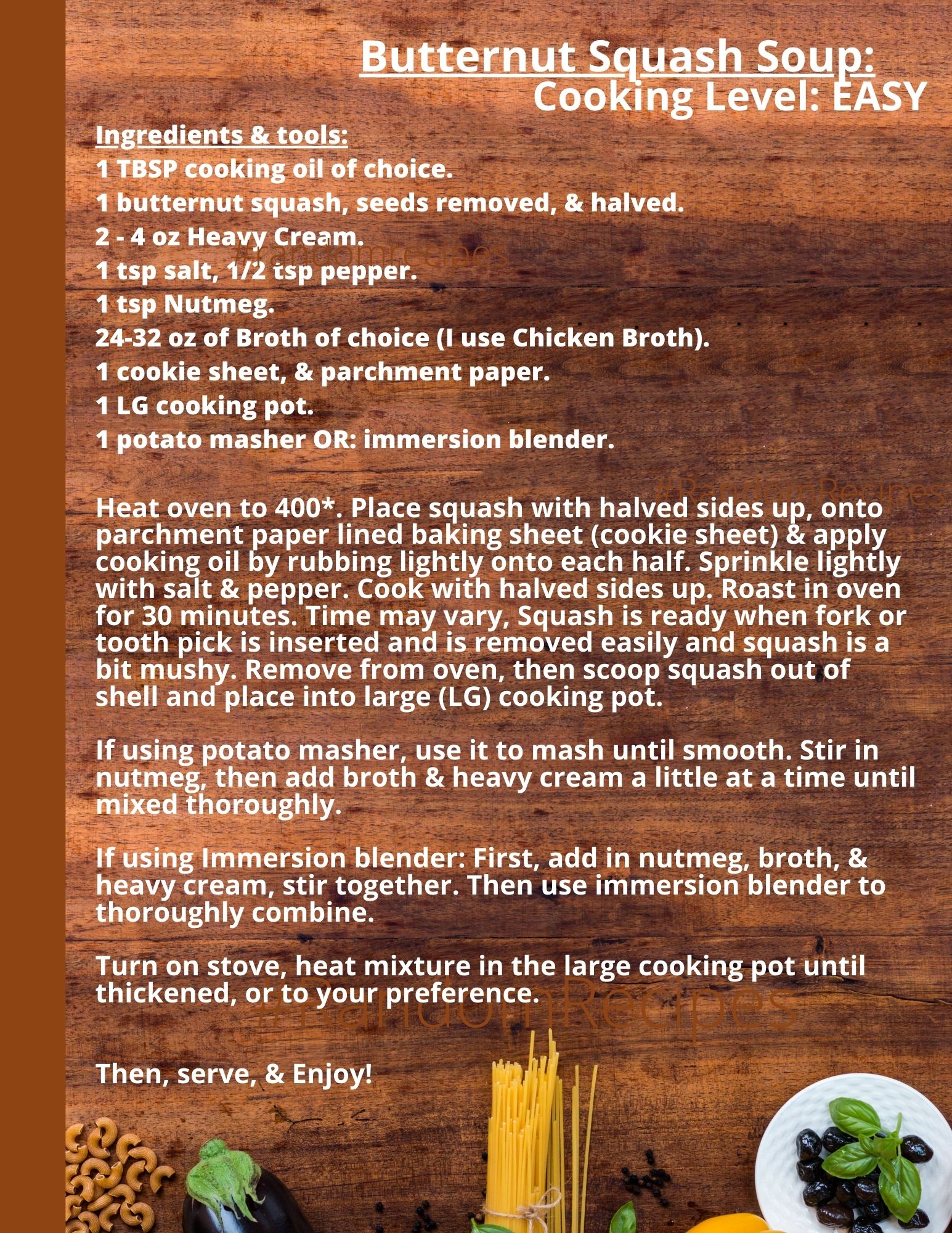 Butternut Squash Soup:
Cooking Level: EASY
Ingredients & tools:
1 TBSP cooking oil of choice.
1 butternut squash, seeds removed, & halved.
2 – 4 oz Heavy Cream.
1 tsp salt, 1/2 tsp pepper.
1 tsp Nutmeg.

24-32 oz of Broth of choice (I use Chicken Broth).1 cookie sheet, & parchment paper.

1 LG cooking pot.

1 potato masher OR: immersion blender.
Heat oven to 400*. Place squash with halved sides up, onto parchment paper lined baking sheet (cookie sheet) & apply cooking oil by rubbing lightly onto each half. Sprinkle lightly with salt & pepper. Cook with halved sides up. Roast in oven for 30 minutes. Time may vary, Squash is ready when fork or tooth pick is inserted and is removed easily and squash is a bit mushy. Remove from oven, then scoop squash out of shell and place into large (LG) cooking pot.
If using potato masher, use it to mash until smooth. Stir in nutmeg, then add broth & heavy cream a little at a time until mixed thoroughly.
If using Immersion blender: First, add in nutmeg, broth, &heavy cream, stir together. Then use immersion blender to thoroughly combine.
Turn on stove, heat mixture in the large cooking pot until
thickened, or to your preference.