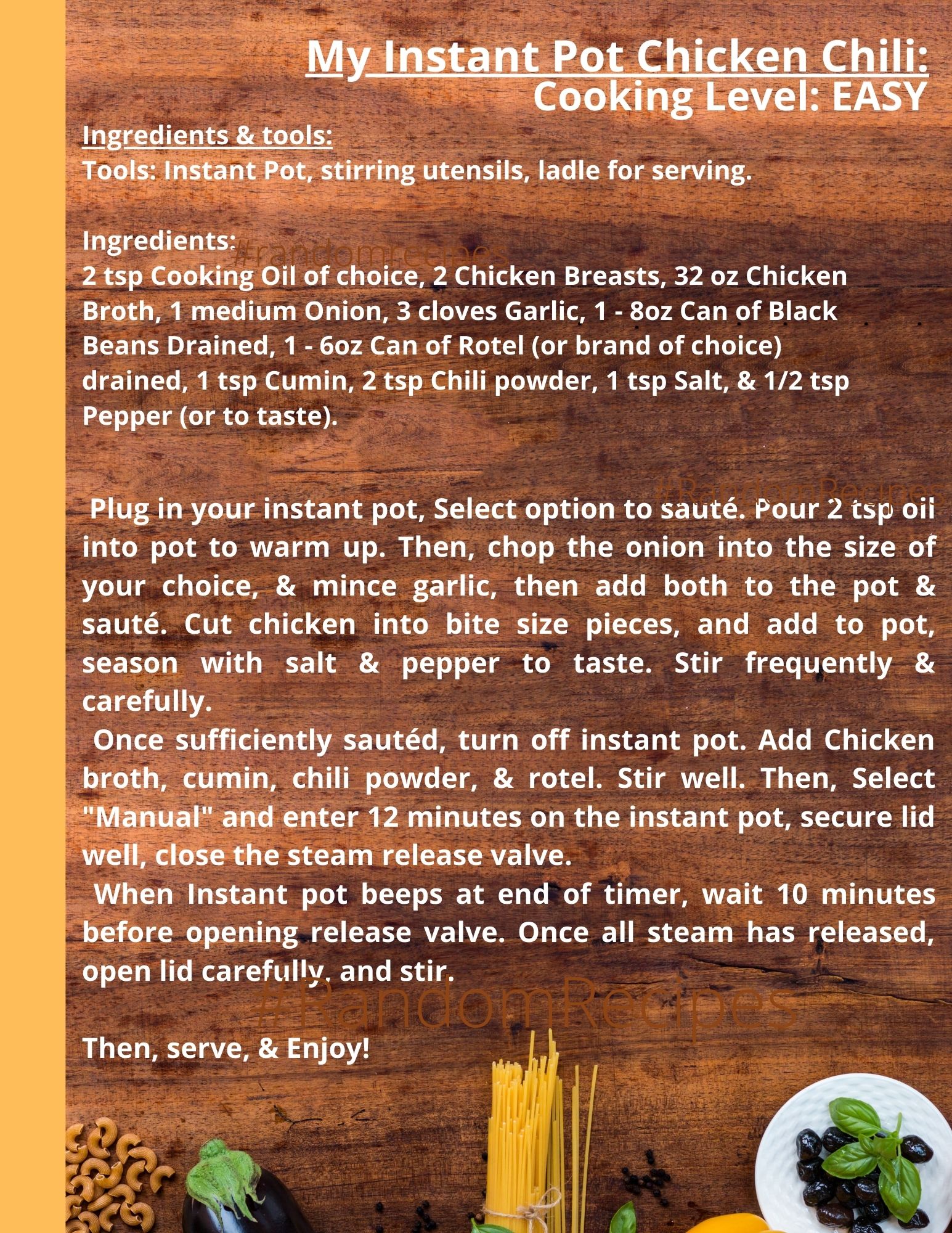 Instant Pot Chicken CHILI:
Cooking Level: Easy.
Tools: Instant Pot, stirring utensils, ladle for serving.
Ingredients:
2 tsp Cooking Oil of choice, 2 Chicken Breasts, 32 ozChicken Broth, 1 medium Onion, 3 cloves Garlic, 1 – 8ozCan of Black Beans Drained, 1 – 6oz Can of Rotel (or brand of choice) drained, 1 tsp Cumin, 2 tsp Chili powder, 1 tspSalt, & 1/2 tsp Pepper (or to taste).
Plug in your instant pot, Select option to sauté. Pour 2 tsp oil into pot to warm up. Then, chop the onion into the size of your choice, & mince garlic, then add both to the pot & sauté. Cut chicken into bite size pieces, and add to pot, season with salt & pepper to taste. Stir frequently & carefully.
Once sufficiently sautéd, turn off instant pot. Add Chicken broth, cumin, chili powder, & rotel. Stir well. Then, Select "Manual" and enter 12 minutes on the instant pot, secure lid well, close the steam release valve.
When Instant pot beeps at end of timer, wait 10 minutes before opening release valve. Once all steam has released, open lid carefully, and stir.
Then, serve, & Enjoy!